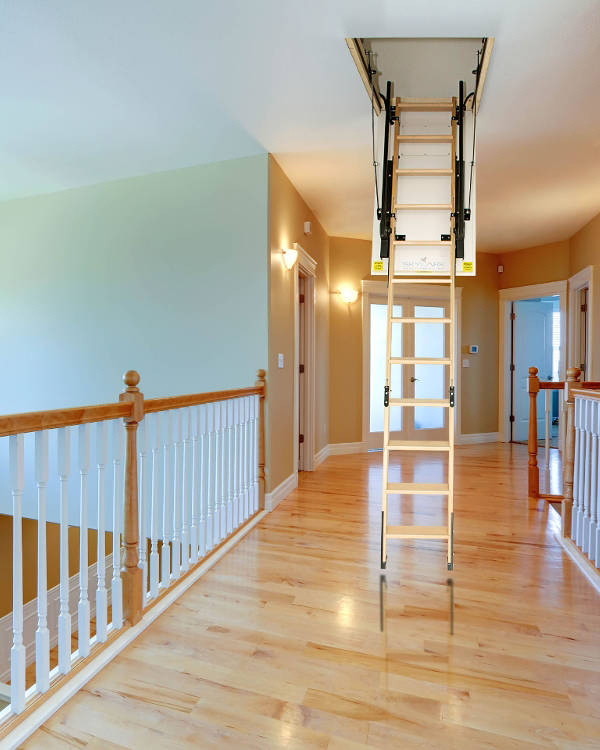 You need to know the following before buying a loft ladder
Over 90,000 people on average get injured each year while using a manual loft ladder
Are you sick and tired waiting for someone to go up into the attic for you because your manual loft ladder is too difficult to use or maybe you don't have a loft ladder and have to use a step ladder or even a chair.
If you are thinking about getting a manual loft ladder (attic stairs), ask yourself if you have the necessary strength and mobility to operate it, without becoming one of the 90,000 people who have an accident each year while using manual loft ladders.
Nearly all manual loft ladders have a locking or latch device on the door, which needs to be turned to keep them closed and to open the trap door, you have to use a pole to do this and it is quite difficult for a lot of people young and old.
Most loft ladders also have a steep climbing angle of 70 degrees plus. Skylarks are just 64 degrees and have deep steps and two handrails as standard.
The Skylark electric Attic stairs is the first of its kind, foldaway loft ladder, which is operated by remote control. You do not have to do anything to open or close it, apart from pushing a button. This makes it by far the safest way for you to access your loft and not have to worry about whether you have the strength or mobility to operate it.